Home

/

AUDIO

/

Thermionic Culture ULTRA Vulture 2 ch. Valve Enhancer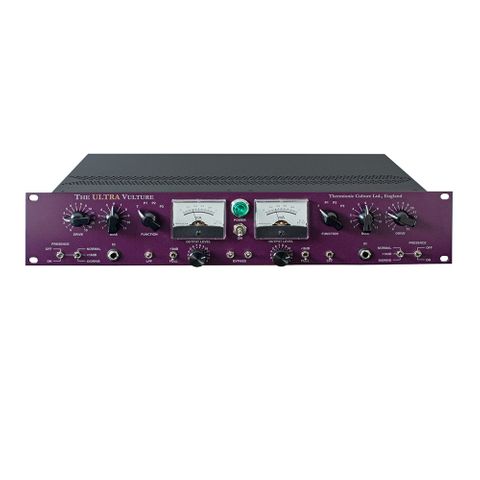 Thermionic Culture ULTRA Vulture 2 ch. Valve Enhancer
Price:
$5,840.00 (excl. GST)
Description
Building on the success and performance of the limited edition Culture Vulture 20th Anniversary model, the Ultra Vulture performance is the best for stereo sources yet.

One of Thermionic Culture's longest running and best known products, the Culture Vulture has enjoyed a special place in the outboard equipment selection of many studios worldwide. It's a unique unit that each user finds their own uses and preferences for. Over the years there have been design upgrades and new versions, some were limited runs and some are still in production today.

New features include:



Lower noise and minimum distortion than previous models.


Wider bandwidth with more low end extension and high end well beyond 20khz.


Subtle lift of low and high frequencies for clarity, size and depth of sound.


Wide sweet spot of controls for subtle stereo use with excellent stereo matching.


Features also include:


Balanced inputs and outputs provided by specially designed transformers.


Indented front panel controls for easy recall and stereo matching.


Triode, Pentode and P2 settings taken from the now classic Culture Vulture. P3 setting.


Normal/+10dB/Overdrive and presence switches taken from Culture Vulture Super 15.