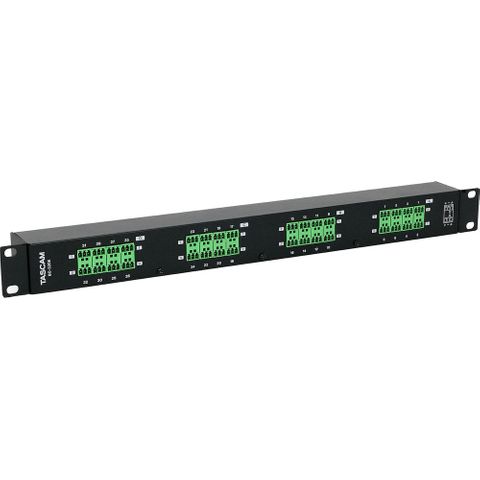 Tascam BO-32DE Breakout Box
Price:
$496.00 (excl. GST)
Description
The Tascam BO-32DE is a passive rackmount 32-channel DB25 to Euroblock I/O adapter designed to deliver multi-channel conversion between D-Sub 25-pin and Euroblock for system installers, A/V technicians, and audio engineers in houses of worship, clubs, restaurants, and live stage applications. Its 32 channels of I/O include 16 Euroblocks and four DB25 connectors, all of which can be used as inputs or outputs.

The enclosure occupies 1 RU and allows rotatable orientation to avoid unnecessary stress on cables. The reversible rack ears enable the BO-32DE to be positioned with either the Euroblock or DB25 connectors facing forward. 32 Euroblock plug tabs, a cable kit, and a rackmount screw kit are included.