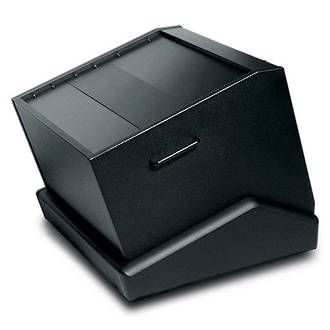 Argosy Rack 'N Roll H-10 Upward Facing Mobile Rack
POA
Description
Rack 'n Roll tucks neatly under the armrest of your Mirage, 90, 70, 50 Series console, Dual 15K, or Dual 15 workstation. Recessed casters allow racks to be easily rolled into position.

Key Features:

• 10 RU spaces
• Hidden Casters
• Open Back for easy cable access
• H10 Upward Facing Racks
• Black Powdercoat Trim Panels

Please enquire to see how we can assist in finding the perfect Argosy workstation solution for your needs and budget.