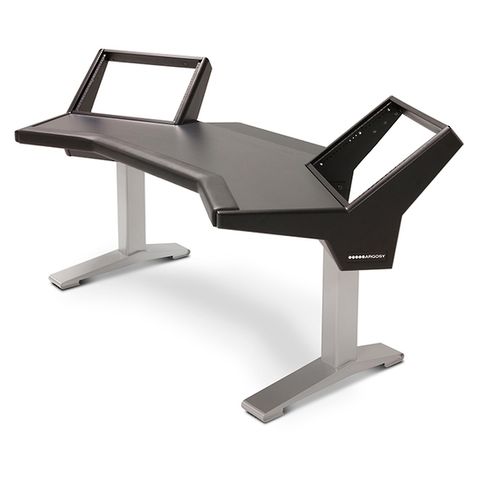 Argosy Halo Workstation
POA
Description
Introducing HALO
Control surfaces are getting more compact, but studios still need an ergonomic and client-impressive place to house their gear for screen-based activities such as video production, sound design, and editing. The industrial design of Argosy's HALO combines form and function into a robust, highly efficient, streamlined design.

Lighter. Faster. Better.
HALO is... for studio owners and operators that have always wanted to acquire an ARGOSY, but due to space or financial limitations couldn't and previously had to settle for a "less than impressive" solution.
Compact and beautifully ergonomic, HALO can be accessorized to suit your studio requirements.

Accessories
Personalize your Halo Desk with a host of optional accessories such as integrated IsoAcoustics< near-field monitor stands, custom rack mounted shelves, video monitor arms and large pullout desk / accessory drawer.

Key Features:

• 2) 8 RU Rack Bays
• Sculptured Padded Armrest
• Steel legs with Floor Levelers
• Extruded Aluminum Chassis Rail
• 79.7" Wide x 33.5" Deep x 38.6" High
• 100 Rack Rail Mounting Screws Included

Please enquire to see how we can assist in finding the perfect Argosy workstation solution for your needs and budget.