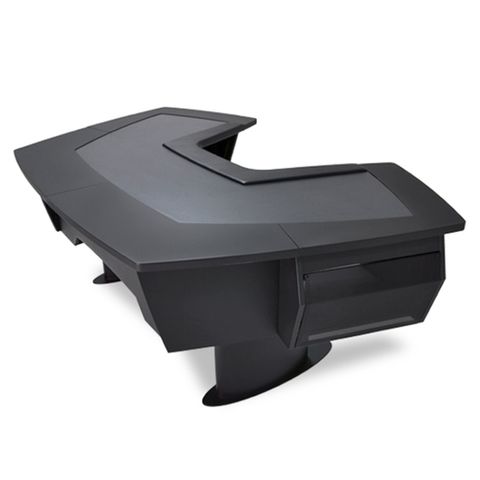 Argosy Aura 260 Personal Workstation
POA
Description
Aura.260 personal workstation has redefined and raised expectations for personal workstations. AURA.260 creates the ultimate environment for screen based activity and puts everything at your fingertips in one sleek, functional, wrap-around workstation.

ESCAPE THE COMPLEXITY with an AURA.260 - the ideal workstation environment. Already acclaimed as the most exciting workstation available - it's also extremely resilient. Nearly every component has a durable powder coat finish.

ENERGIZE YOUR CREATIVITY and workflow with a 'command center' look and feel. Keep essential rack mount gear close with rackspace above and below - available on the left, right, or both sides.

Key Features:

• Padded Armrest
• 7 RU spaces under each wing for Rack Mountable Gear
• Accessory Drawer
• Optional 11 RU Upper Racks
• Width: 81.5"
• Depth: 51.75" - Height: 29"

Please enquire to see how we can assist in finding the perfect Argosy workstation solution for your needs and budget.