Home

/

VIDEO

/

Datavideo TP-300 Tablet Prompter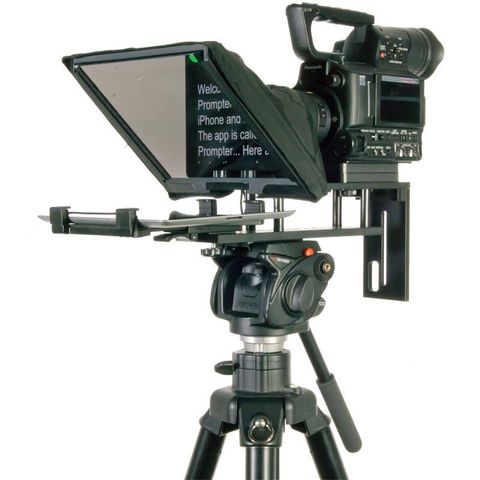 Datavideo TP-300 Tablet Prompter
Price:
$1,127.00 (excl. GST)
Description
The Datavideo TP-300 Prompter Kit can be used in either a theatre setting, or a video studio. Prepared scripts or cue sheets can be easily copied and pasted into the DV prompter app software (available for iOS and Android devices) and scrolled at a set automatic rate or controlled by a user with a wired/wireless remote (sold separately) for a more natural result. A number of clear fonts, colors, and text sizes are available making reading comfortable from a variety of distances. With a new mounting system, the TP-300 can be quickly and easily adapted to hold a variety of tablet devices.

Key Features:

• Simple software and WR-450 remote allow users to produce professional results at low cost.
• Optional remote can be used wired or wireless
• Available for use with Android and Apple tablets
• Special 60/40 Glass allows the presenter to read the script and the camera to see the subject.