Home

/

AUDIO

/

Zaxcom RX-12R Digital Wireless Receiver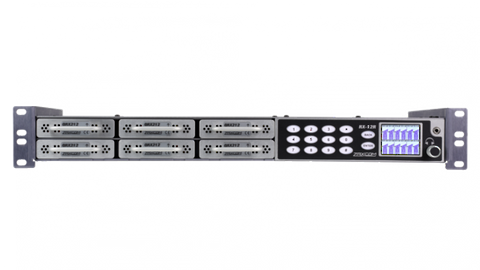 Zaxcom RX-12R Digital Wireless Receiver
Price:
$6,049.00 (excl. GST)
Description
RX-12R is a one stop receiver solution for your rack or cart. It contains a 35MHz tracking front end filter to eliminate interference from unwanted stray RF, an RF amplifier and antenna and power distribution for up to six QRX212 dual receiver modules for the reception of twelve separate TRX transmitters. The built-in frequency scanner and Auto-Pick software can coordinate and choose the best frequencies. Pair the RX-12 with Nomad 10 or Nomad 12 and ZaxNet will re-frequency your transmitters to match with the touch of a button. In addition, the RX-12 and Nomad combo allows for quick and easy TRX gain adjustments.

RX-12R also has an additional antenna distribution through an amplified RF loop through.