Home

/

AUDIO

/

Eartec UltraLITE Single Master Headset w/ Lith. Battery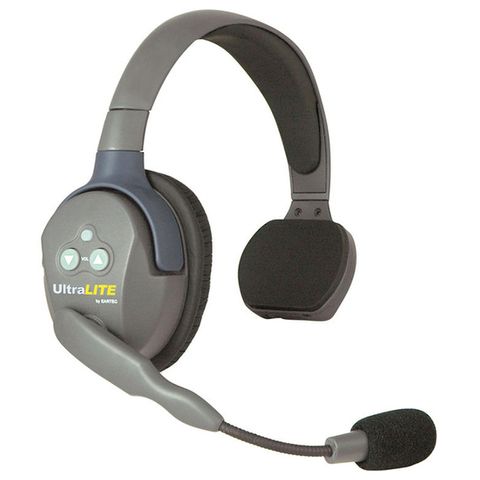 Eartec UltraLITE Single Master Headset w/ Lith. Battery
Price:
$304.00 (excl. GST)
Description
Single Ear Master Headset - Mic Auto Mute Silicone Sealed Battery Included.

This is a single ear Master headset that will only work with Remote headsets. Up to 4 Remote headsets can be used with 1x Master headset. Master headsets cannot be used together with the HUB.

UltraLITE Single headsets eclipse all other full duplex wireless for performance and convenience because the transceiver is built right inside the ear cup. This self-contained, "All in One" design eliminates headset wires and even belt worn radios. They provide simultaneous talk, two way voice communications for users that need to work with their hands yet also require one ear free to listen to what is going on around them.

Key Features:

• Links 2, 3, or 4 users
• No base stations or beltpacks
• 4 oz self-contained headset
• To formulate your standard UltraLITE system select any combination of Double or Single ear headsets - up to 4 units.