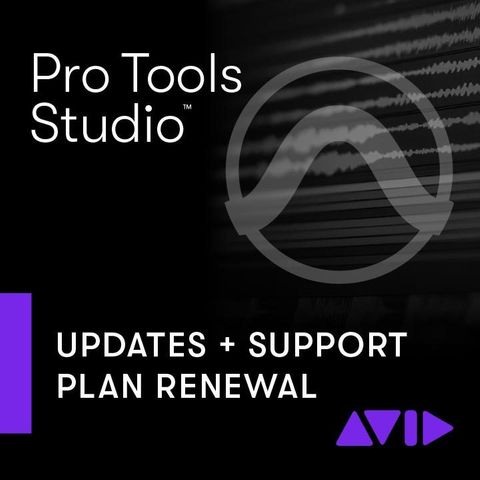 Avid Pro Tools Annual Subscription - Renewal
Price:
$515.00 (excl. GST)
Description
Avid Pro Tools (Annual Subscription Renewel) extends an existing Pro Tools subscription for 12 months.

Includes a 1-Year Subscription to Avid's Standard Pro Tools software (ESD Download) plus Standard support RENEWAL

Pro Tools 1-Year Subscription RENEWAL continued software use, updates + support for a year

Pro Tools® has redefined the music, film, and TV industry, providing everything you need to compose, record, edit, and mix music and audio. And it keeps getting better, with new MIDI features that enable you to create at the speed of your imagination, tons of timesaving tools, and more flexible licensing. Working with music and sound has never been so easy or fun.

Choose to authorise Pro Tools either via cloud license with iLok Cloud or with a physical iLok key (separate purchase required for physical key)

Educational and Institutional Versions available from drop down but verification is required - Please enquire to find out more.