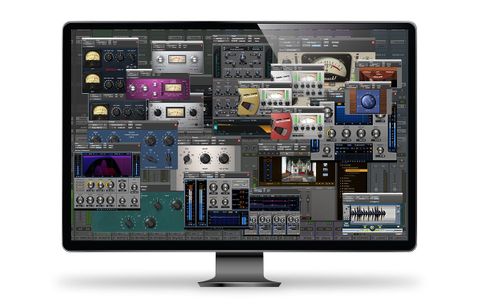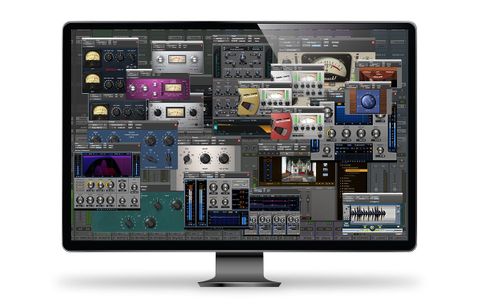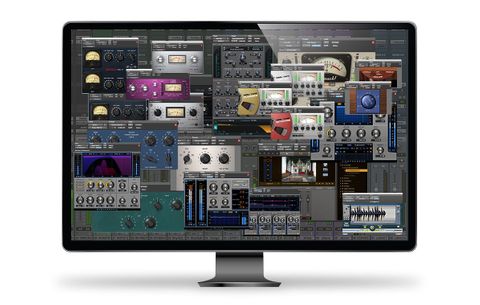 Avid Complete Plug-in Bundle (Subscription)
Stock Level
Enquire for ETA
Enquire for ETA
Enquire for ETA
Description
Get your hands on the Avid Complete Plug-in Bundle, and your projects will sound better than ever. This bundle includes every audio plug-in that Avid has to offer — classic compressors and EQs, studio effects, stompboxes, reverbs, guitar amps, and more. These pro-caliber plug-ins work in Pro Tools, Pro Tools | HD, and Pro Tools | First, no iLok needed. If you work in the box, you need a collection of top-shelf plug-ins. And with a subscription to the Avid Complete Plug-in Bundle, you'll have every tool you need.

Avid Complete Plug-in Bundle Includes:

• BBD Delay
• Black Op Distortion
• Black Shiny Wah
• Black Spring
• C1 Chorus
• Classic Compressors Bundle
• DC Distortion
• Eleven MK II
• Flanger
• Focusrite d2/d3
• Gray Compressor
• Green JRC Overdrive
• Impact
• JOEMEEK Bundle
• Moogerfooger Bundle
• Orange Phaser
• Pro Compressor
• Pro Expander
• Pro Limiter
• Pro Multiband Dynamics
• Pro Subharmonic
• Pultec Bundle
• Reel Tape Suite
• Reverb One
• ReVibe II
• Roto Speaker
• Smack!
• Sound Replacer
• Space
• Studio Reverb
• Tape Echo
• Tel-Ray Variable Delay
• Tri-Knob Fuzz
• Vibe Phaser
• Voce Bundle
• White Boost
• X-Form

Tech Specs:

Software Type: Plug-in Bundle Subscription
Platform: Mac, PC
Upgrade/Full: Annual Subscription
Download/Boxed: Download
Authorization Type: iLok Account
Format: AAX
OS Requirements – Mac: OS X 10.11.6 or later
OS Requirements – PC: Windows 7 SP1 or later

Available as 1 or 3 year subscription - Please select from the dropdown box.