Home

/

AUDIO

/

Hollyland AIRAV AAV60G Wireless Link System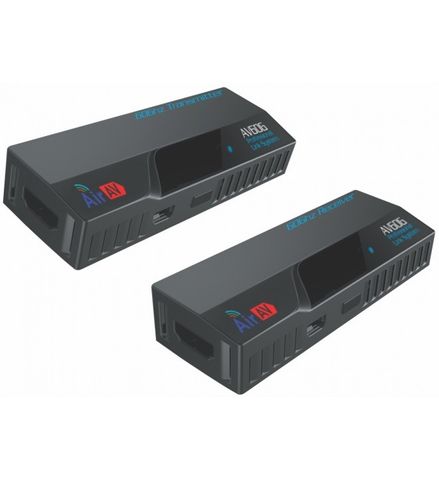 Hollyland AIRAV AAV60G Wireless Link System
Price:
$801.00 (excl. GST)
Description
The AirAV AAV60G is a very high performance high-definition wireless link system specifically designed for reliable short-range video transfers in situations such as video conferencing, the recording of medical procedures, multi-media classrooms, or even home entertainment.

Unlike the majority of short range systems that operate in the 2.4Ghz or 5Ghz frequencies, the AAV60G operates in the 60Ghz ISM band making it immune to the potential of interference from Wi-Fi or other video transmitters. The AAV60G system provides for a totally uncompressed link with virtually zero delay (delay time is approximately 1 video line). Maximum transmission data rate is approximately 4Gb/sec.

AirAV "60G" Professional Short-range HDMI operating in the interferrence-free/licence-free 60Ghz band. Excellent Short-Range performance - approx 30-50 metres depending on environment. Very low power consumption. Tiny Size - Big Performance. Full HDCP hand-shake and pass-thru. Ideal for wireless connections of Blu-ray Players (where a fully HDCP-compliant connection to screen or projector is required) or Computer displays in lecture theatres, halls and cinemas etc where a robust and highly private HDMI link system is required.