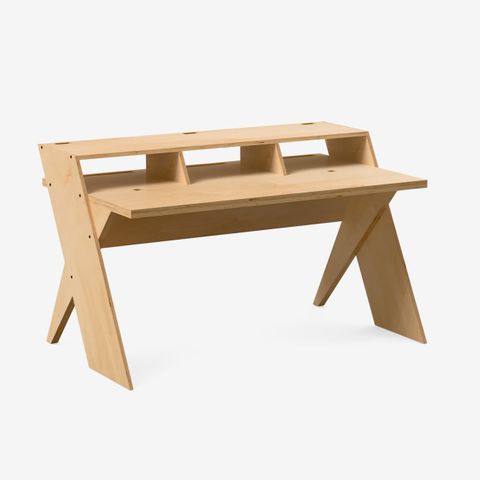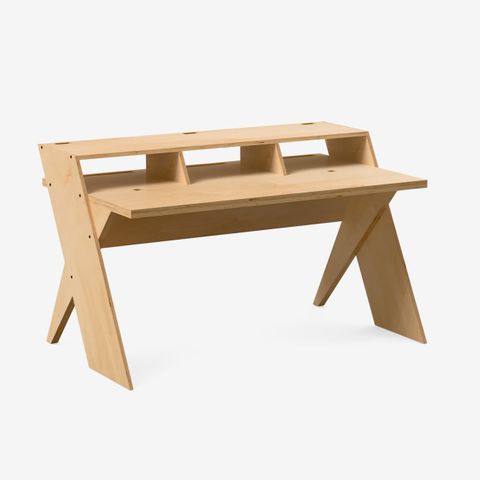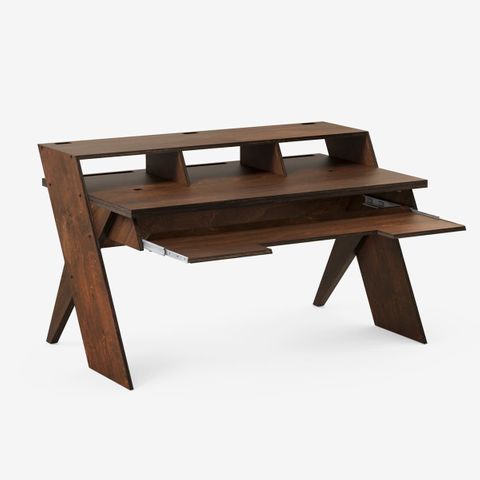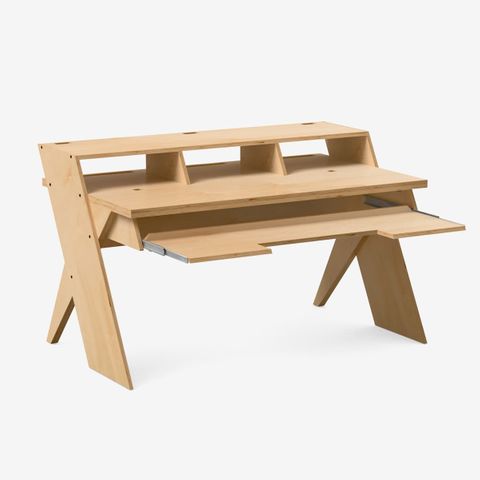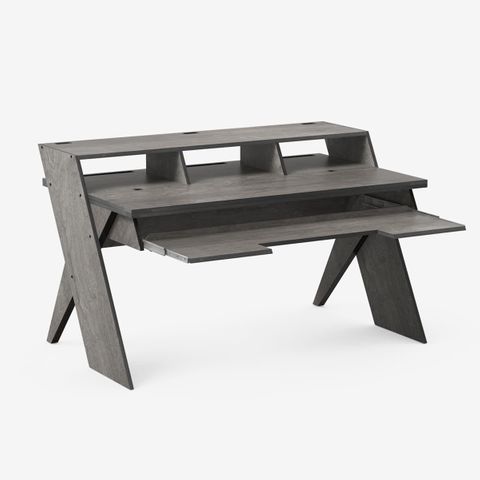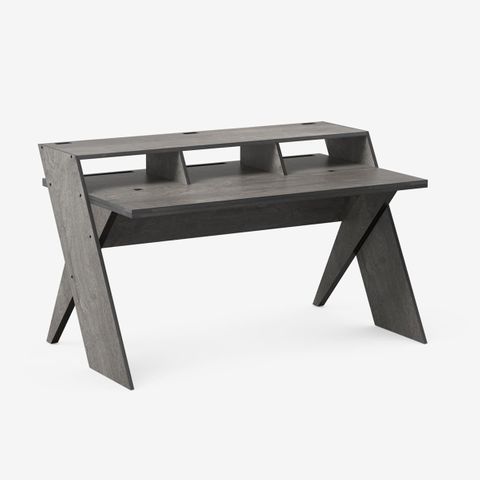 Output Platform Studio Desk
Stock Level
Enquire for ETA
Enquire for ETA
Enquire for ETA
Enquire for ETA
In Stock
Enquire for ETA
Enquire for ETA
Description
You love making music. Isn't it about time you enjoyed where you make it? Platform is a stunning centerpiece for all studio spaces. Every single detail from function to construction to finish was created with thought and care, uniquely tailoring this desk for music production and other creative pursuits.
Features for the modern musician

Platform is a ground up design from the team at Output. Key features include a bridge for studio monitors, 9U of rack space, sleek cable management, and an optional pull-out keyboard tray. Your best work starts here.

Your desk is truly one of a kind

Platform is made with 100% real wood. As nature only creates and never duplicates, each and every desk has its own fingerprint - making yours completely unique.

Cable Management

Platform makes cable management easy. Your studio will be set up in style with unsightly cables hidden from view and excellently organized.

The cable deck in the back will hold most power strips, which would be the only cable visible from the desk.

Cable entry points line up from the top shelf (bridge), the table top, and the cable deck. Each opening is wide enough to fit 3 prong power cables and XLRs. You can also thread cables from the back of Platform to the front through entry points on the table top.

A horizontal panel under the desk perfectly conceals the entire cable management system.

Finished wood

Platform is constructed with 100% real wood from renewable sources. We chose birch for its sturdiness and resistance to warping from heat or humidity.

Made in the USA, our manufactures sand, level, and coat finishes by hand. The natural option is finished with 2 layers of UV clear coat and the Kodiak Brown option is finished with 3 coats of stain, multiple scuffing processes, and a final UV clear coat.

Dimensions Width x Depth x Height from ground

– Footprint: 152.4 x 76.2 x 92.7 cm
– Top Bridge: 150.3 x 40.7 cm
– Table Top: 149.3 x 91.5 x 77 cm

Weight Capacity

– Desk: 54.5 kgs
– Top Bridge: 31.8 kgs





Available in Natural,Kodiak brown or Driftwood Grey finishes and with/without the optional keyboard tray - Please select from drop down.