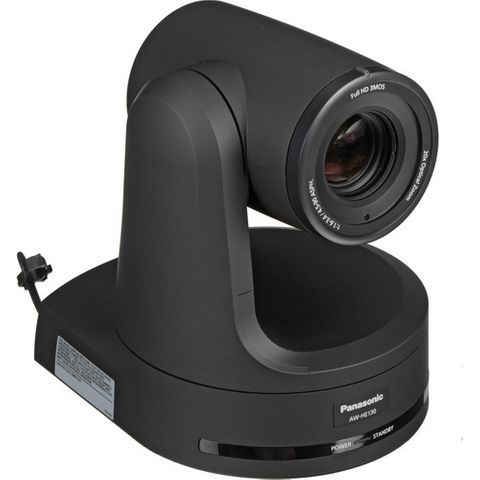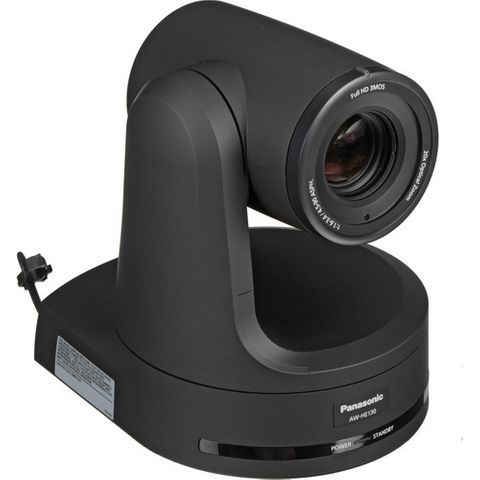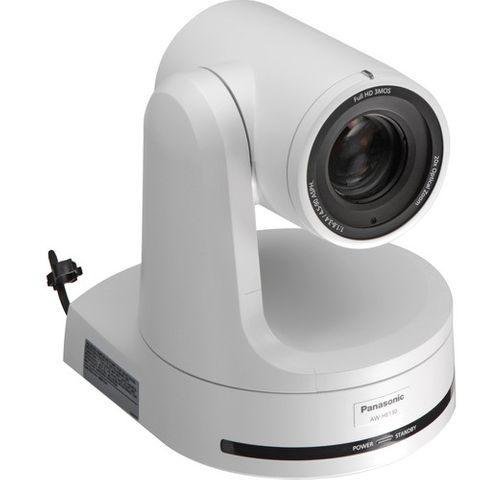 Panasonic AW-HE130 PTZ Camera
Stock Level
Enquire for ETA
Enquire for ETA
Enquire for ETA
Description
The Panasonic AW-HE130 HD Integrated PTZ Camera, in black, is capable of transmitting up to four channels over IP and at the same time a single channel over SDI or HDMI. IP channel 1 supports up to 1080p60 H.264 transmission, IP channel 2 up to 1080p30, and IP channels 3 and 4 up to 720p30. The SDI and HDMI outputs support up to 1080p60. In a multicast setup, the four IP channels can be sent simultaneously to a total of up to 14 devices (including one Android device).

The AW-HE130 features a high-sensitivity, low-noise 1/2.86" 3MOS sensor, an advanced digital signal processor (that's used in Panasonic broadcast camcorders such as the AJ-PX270), and a motorized 20x zoom lens. It's designed to capture high-image quality even in low-light conditions in sports, news, corporate, and other professional applications. The camera also offers Power-over-Ethernet+ (PoE+), which delivers more power than standard PoE and also allows for quicker and less expensive installation. Other features include 12-axis color correction, built-in neutral density filters, and optical image stabilization.

Key Features:

• 4-Ch IP Transmission + SDI/HDMI Output
• IP Ch 1: Up to 1080p60/50
• IP Ch 2: 1080p30, Ch 3/4: 720p30
• Power-over-Ethernet+ (PoE+)

Available in Black and White finishes - Please select from the drop down box below.