Home

/

AUDIO

/

Neumann TLM-170R Studio Microphone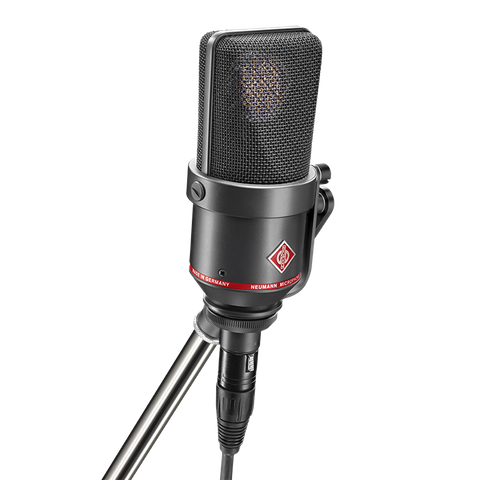 Neumann TLM-170R Studio Microphone
Stock Level
Enquire for ETA
Enquire for ETA
Enquire for ETA
Description
The TLM 170 R is a truly universal microphone for even the most demanding recording situations. It combines technical excellence with the smoothness and flexibility of a large diaphragm capsule. The TLM 170 R offers an exceptionally even response in five directional patterns. The latter may be remote controlled via the optional N248 PSU.

The TLM 170 R is an excellent microphone for orchestral recordings and may be used both as a main microphone and as a spot mic. At the same time, the TLM 170 R is a superb microphone for vocals and speech, capturing the human voice in its natural beauty.

With a self-noise of only 14 dB, the TLM 170 R can be used for delicate sounds without adding unwanted hiss. At the same time, it can handle extremely loud sources of 154 dB SPL using the –10 dB preattenuation switch. A second switch activates a 100 Hz low cut. Five polar patterns may be selected via a rotary switch: omni, wide cardioid, cardioid, hypercardioid, and figure-8.

In the sixth position, patterns may be remote controlled from the optional N248 PSU. No special cables are required as pattern control works via Neumann's voltage sensing scheme: The phantom voltage is varied within the permissible ±4 V range of the P48 standard. The TLM 170 R sets its pattern according to the absolute voltage, while other microphones remain unaffected.

There may be no such thing as a perfect microphone, but the TLM 170 R comes fairly close:
It combines the sonic precision and linearity of a small diaphragm microphone with the smoothness and flexible pattern control of a classic large diaphragm microphone.

Key Features:
- Versatile studio workhorse for vocals and instruments
- High dynamic range: 130 dB
- Very low self-noise
- Even frequency response for all 5 polar patterns
- Remote control option for pattern selection

Includes:

• TLM 170 R Microphone
• Dust Cover
• Wooden Box

Available in Nickel or Black finishes - Please select from drop down.