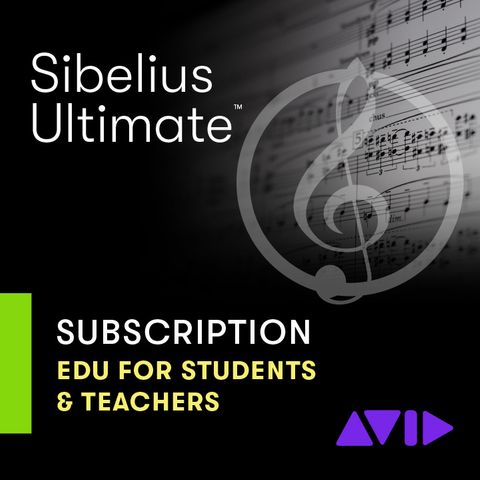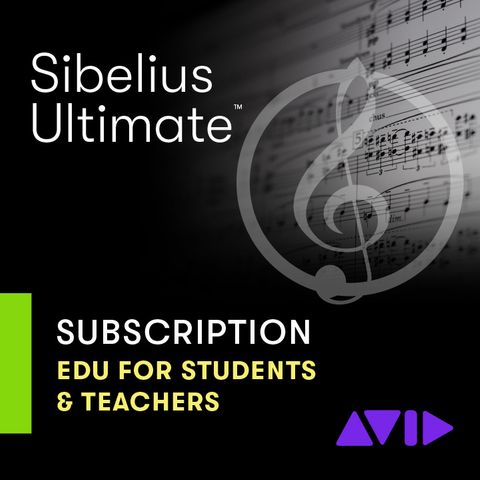 Avid Sibelius Ultimate 12 Month Subscription
Stock Level
Enquire for ETA
Enquire for ETA
Description
Sibelius Ultimate is an advanced notation and scoring software that offers an advanced toolset, enabling you to work with an unlimited number of instrument parts and tailor every facet of your score to your needs. (9938-30011-50).

Sibelius Ultimate allows users to easily write sophisticated sheet music with an extensive set of notation tools and symbols.

Work through score refinement with advanced layout, editing, and publishing tools easily.

Control and finesse every score element with ease.

Fine-tune lyrics, dynamics, and other text with tracking, leading, scaling, and alignment tools.

Enter notes from the onscreen notation, keyboard, or fretboard windows, or from your MIDI keyboard.

Easily share an unlimited number of scores online using Sibelius | Cloud Sharing

To find out more about what Sibelius product is right for you, follow the link below or get in touch with one of our team.

Academic version is available from the drop down box but verification is required.